Built on the World's Most Powerful
Messaging Platform: WhatsApp One Chat. A Million Possibilities.

Equip Your Team for the Digital Era in a
Super Easy, Fast, and Secure SAP Business One Messaging Platform.
The ABITBOT is an SAP Business One ERP messaging platform designed to permit faraway groups easy and impervious get entry to ERP data.
Unlock and amplify the use of ABITBOT for limitless customers and maximize the ROI of your ERP investment.
Bring differentiated costs to your clients by using enabling your users to interact with your SAP statistics on the spot. Prepare, react and serve your clients with the use of an easy and effective platform. If your organization wishes to Streamline your sales, purchase, inventory, production, and administration processes, ABITBOT has an attribute that can aid in streamlining these obligations and make your employer run higher smoothly.
The structure of the ABIT BOT allows for implementation within hours.
Enterprise defined security standards and the power of WhatsApp
Nearly Instant Return On Investment
Expands the connectivity far beyond the traditional barriers of ERP
Built on the world's most powerful messaging app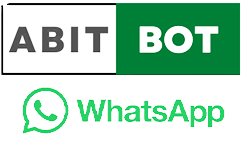 ABITBOT is Built on the world's most effective messaging app with beneath features:
Approve or Reject Documents
Users can get immediately alerts on WhatsApp with attachments and via this our BOT can approve or reject the SAP documents with their remarks. And this will be at once posted into SAP ERP via secure communication.
Users can get all alerts in a PDF layout at a scheduled time. All the alerts are sorted out in the PDF document for their convenience.
Share invoices with customers
Customers can get the invoices in PDF structure on their WhatsApp. They can easily share and print the invoices whenever they want!
Customers can get the transport alerts and their consignment number on WhatsApp. Due to this, they can keep a track of their delivery and can know the exact location and place.
After shipping purchaser can remarks thru WhatsApp and this will be recorded in SAP ERP.
Using this Bot Management can get their desired reports at any time on the whatsapp.
ABITBOT Detailed Features: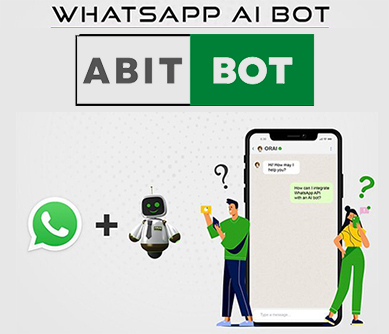 By design, there is no limit to users that can connect and transact through the Bot with your ERP system.
Yes! you examine correctly, UNLIMITED USERS, at a minimal value per message. a thousand conversations are free.